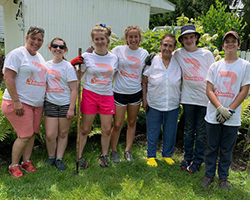 Weeks of Hope
Weeks of Hope is a youth volunteer program during the summer that helps to clean up our neighborhood, assist our elderly neighbors with exterior projects or landscaping and remove graffiti.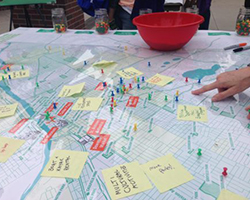 Annual Meeting
Get to know your neighbors and hear about RPNA programs and events! The RPNA Annual Meeting is a great chance to get to know your neighbors and the RPNA staff. At the Annual Meeting, we also elect RPNA Board of Directors and provide neighbors with an update on the projects and programs that staff are working on in the neighborhood.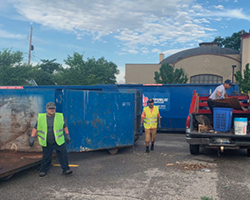 Dumpster Day
Dumpster Day is an annual program where the City provides dumpsters so that you can dump trash from your home at no cost. It's a great way to get rid of the stuff cluttering your home, and it's a great way to give back by helping those who need assistance removing heavy objects from their home. We are always looking for volunteers for this event!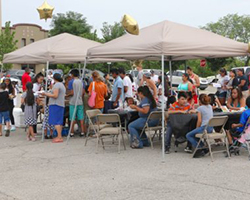 National Night Out
National Night Out, always the first Tuesday in August, is an event that happens all over neighborhoods across Grand Rapids and the country. This event offers neighbors the chance to get to know each other, talk with our local police officers and celebrate the neighborhood and community that we live in.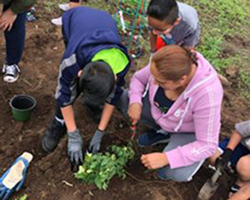 Block Leaders
We need you as a leader in your community! Get involved with RPNA as a Block Leader and make a lasting impact on your neighborhood. Block Leaders can do anything from hosting block meetings, distributing flyers to their neighbors, or even just helping to be the "eyes" and "ears" on their street. Call us at 616-243-2489 if you are interested in being a Block Leader or even just want to learn more!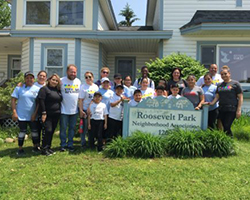 Neighborhood Clean Ups
Volunteering for a neighborhood clean-up day is a great way to meet your neighbors AND help beautify the community! RPNA hosts several neighborhood and alley clean-up dates throughout the year or neighbors can also contact us to help set up a block clean-up event on their street.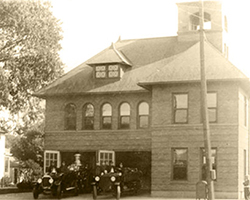 Grandville Avenue Museum
Grandville Avenue is our neighborhood museum. The RPNA has recognized and researched the rich history of our neighborhood, dating back to the old days when Grandville Avenue was a muddy, wooded path called "The Grandville Road". As one of the main arteries into the city of Grand Rapids, our neighborhood has always played a vital role, and our Museum captures that history. So stop b
Roosevelt Park Farmer's Market
The Roosevelt Park Farmer's Market is a community-based farmers' market located on the Grandville Avenue corridor. The mission of the Roosevelt Park Farmer's Market is to provide a community gathering space where local farmers can sell affordable, local food directly to consumers while promoting sustainable agriculture and advance health in the Roosevelt Park Neighborhood.